Ross's Gull - Rhodostethia rosea
On Saturday 21 November 1992 Dirk Moerbeek was birding at the Noordpier near Velsen Noord NH. At around 9:15 hours he found a small gull flying between the two piers (the other pier, called the Zuidpier lies in IJmuiden NH). The bird reminded him of a Little Gull Larus minutus - or worse - a Ross's Gull Rhodostethia rosea. The bird was too far off and Dirk decided in order to obtain better views to go across, to the Zuidpier of IJmuiden, 1 km as the crow (gull) flies, c 15 km as Dirk had to drive! He arrived at the Zuidpier at around 11:00 hours and quickly the bird in question was refound. It had all features of a Ross's Gull, so Dirk decided to warn other birders, despite not being not 100% sure yet. The first birders arrived an hour later and around 12:15 hours the bird came close enough to clinch the identification as a second-winter Ross's Gull!

When I heard the news, I was in a bakery shop to buy a birthdaycake for my family and friends to celebrate my 32th birthday, which was on that particular day. When my parents first arrived I begged them to entertain all guests, since I had other priorities! My brother-in-law (Cor Hopman) drove us two to IJmuiden and around 15:30 hours after a long nervous walk to the tip of the 3 km long pier I saw the gull flying by!
---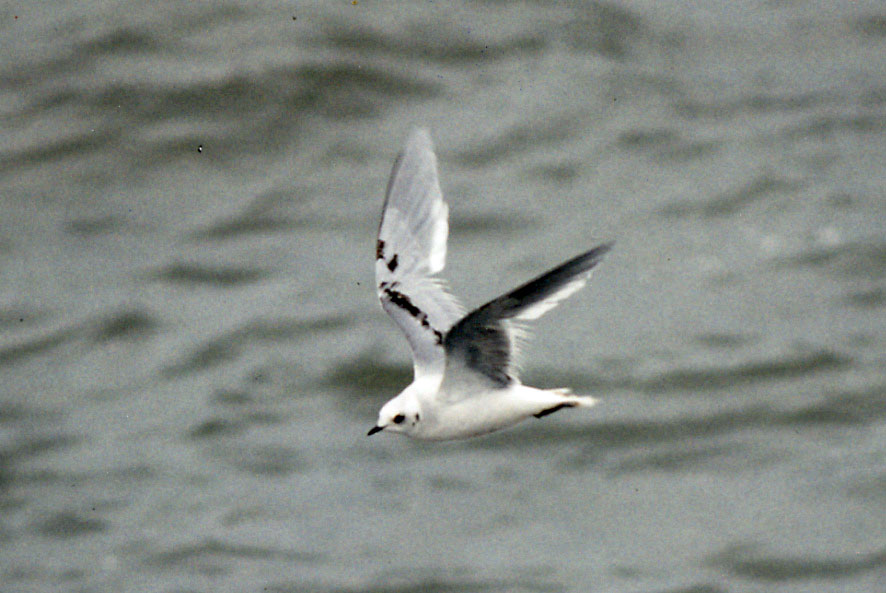 22 November 1992, IJmuiden NH; &copy Roy de Haas/Agami.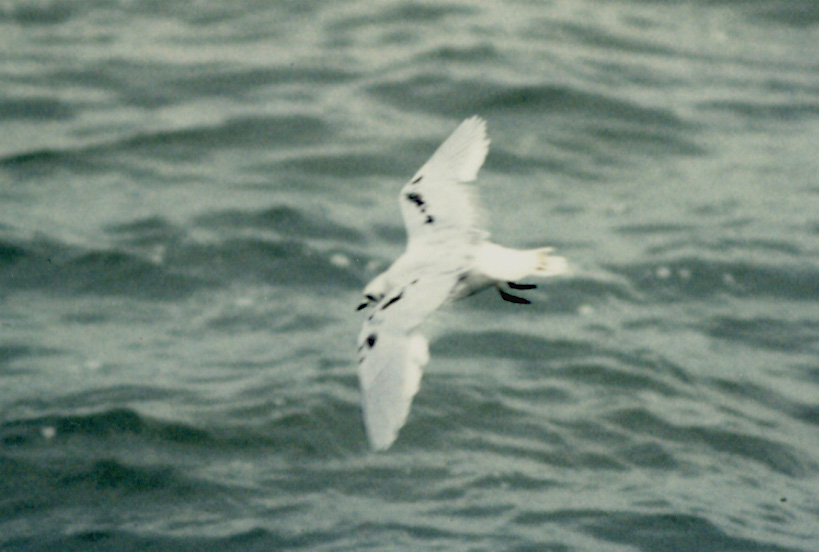 22 November 1992, IJmuiden NH; &copy Roy de Haas/Agami.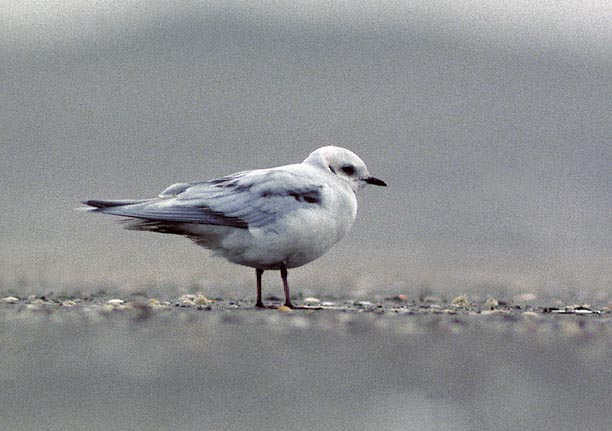 23 November 1992, IJmuiden NH; &copy René Pop.
---
The bird stayed till 27 November and was accepted as the third record for the Netherlands. The first record was ifrom 6 June to 14 July 1958 on Vlieland Fr, the second on 17-18 January 1981 at Camperduin NH. The second record was kept secret by some notorious selfish seawatchers, so this third record was welcomed by the whole birding scene. Indeed on Sunday 22 November almost 300 birders took the opportunity to observe this second-winter bird (cf Dutch Birding 15 (1): 7-13, 1993).

Do you want to go to the main-index, the 1992-index or the next new species, the Griffon Vulture?