Daurian Jackdaw - Corvus dauuricus
Perhaps the most shocking discovery of 1995 was the Daurian Jackdaw Corvus dauuricus) at Katwijk aan Zee (Zuid-Holland) by Arnold Meijer on May 4th 1995. On that day there was also a Daurian Shrike Lanius isabellinus on Texel (Noord-Holland), so a few birders saw both, others only saw the Jackdaw or the Shrike (I only saw the Jackdaw). The next day the Jackdaw was still there, but a Laughing Gull Larus atricilla flew by in the early morning!

---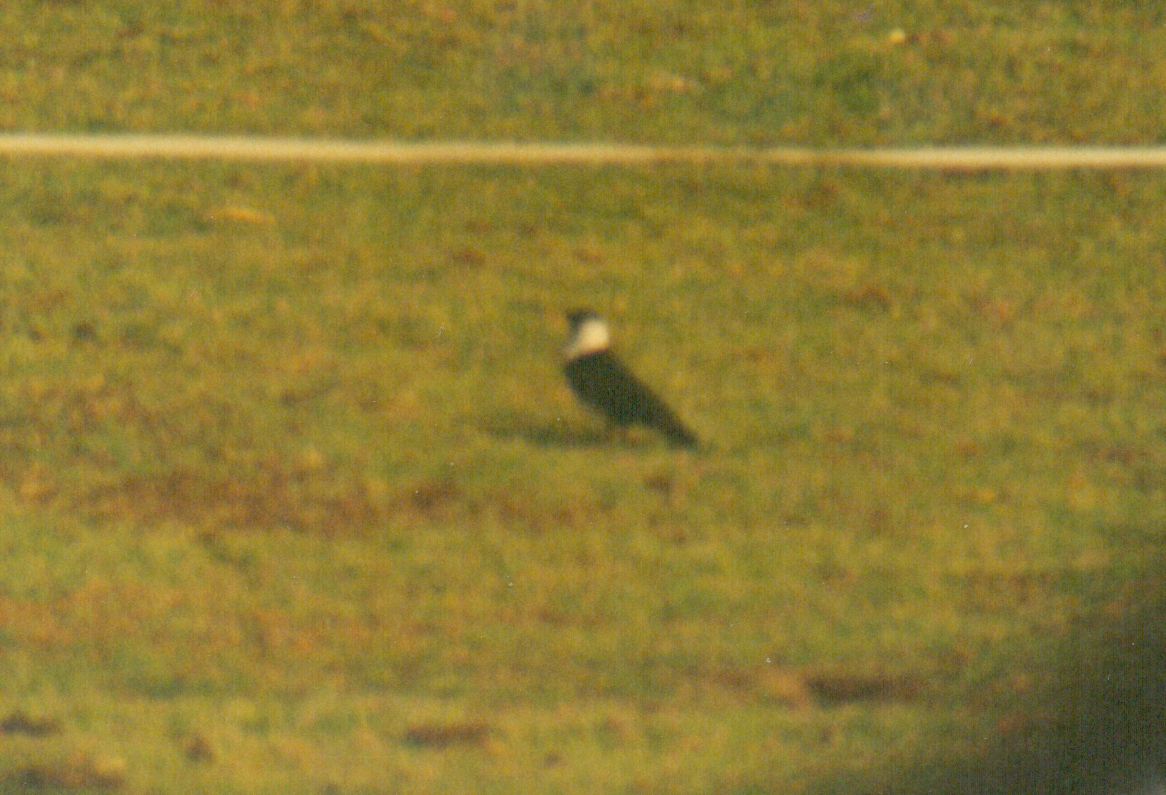 4 May 1995, Katwijk aan Zee ZH; &copy Jan van der Laan. Photographed with 50 mm lens through my telescope.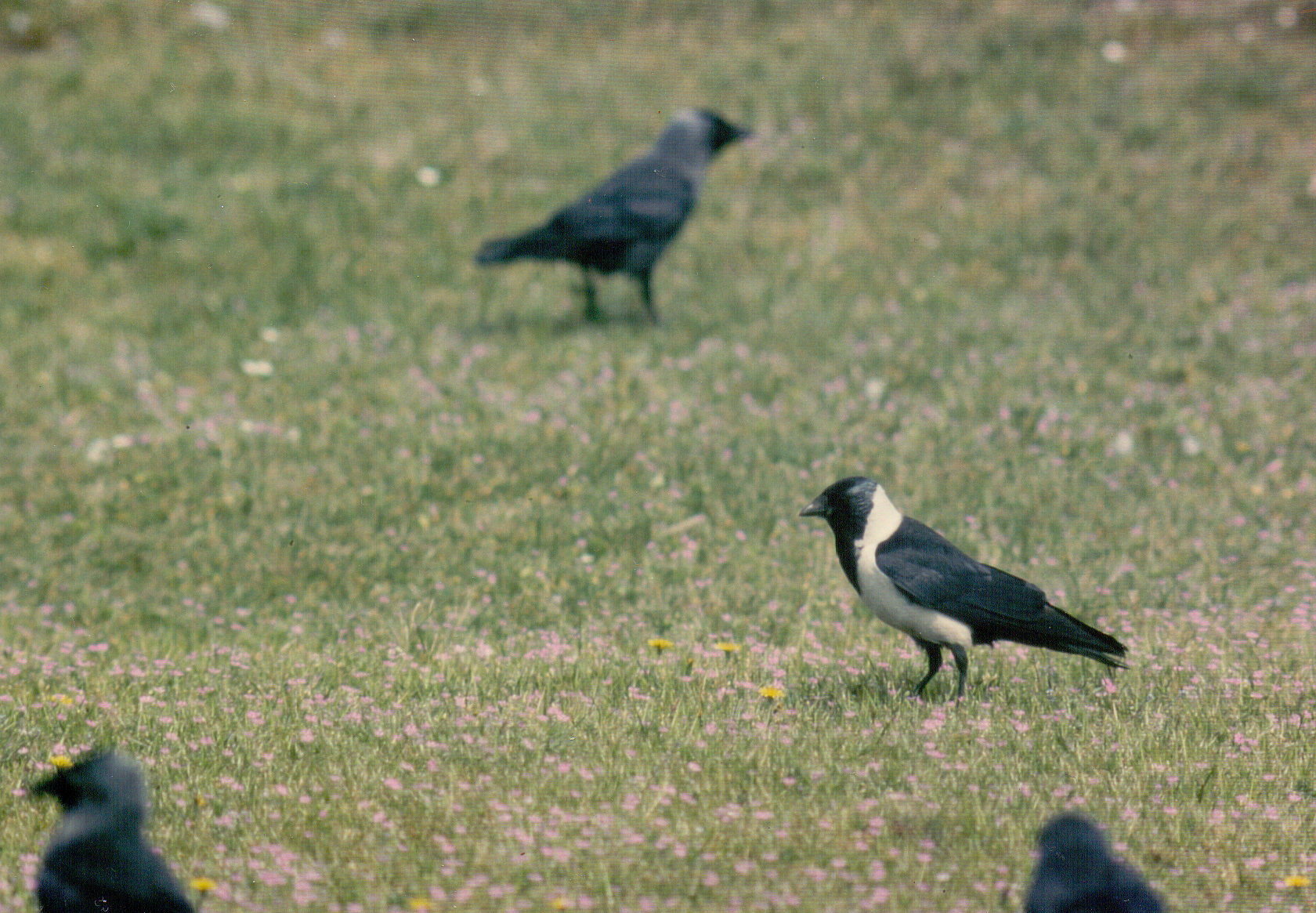 5 May 1995, Katwijk aan Zee ZH; &copy Marc Guijt/Agami.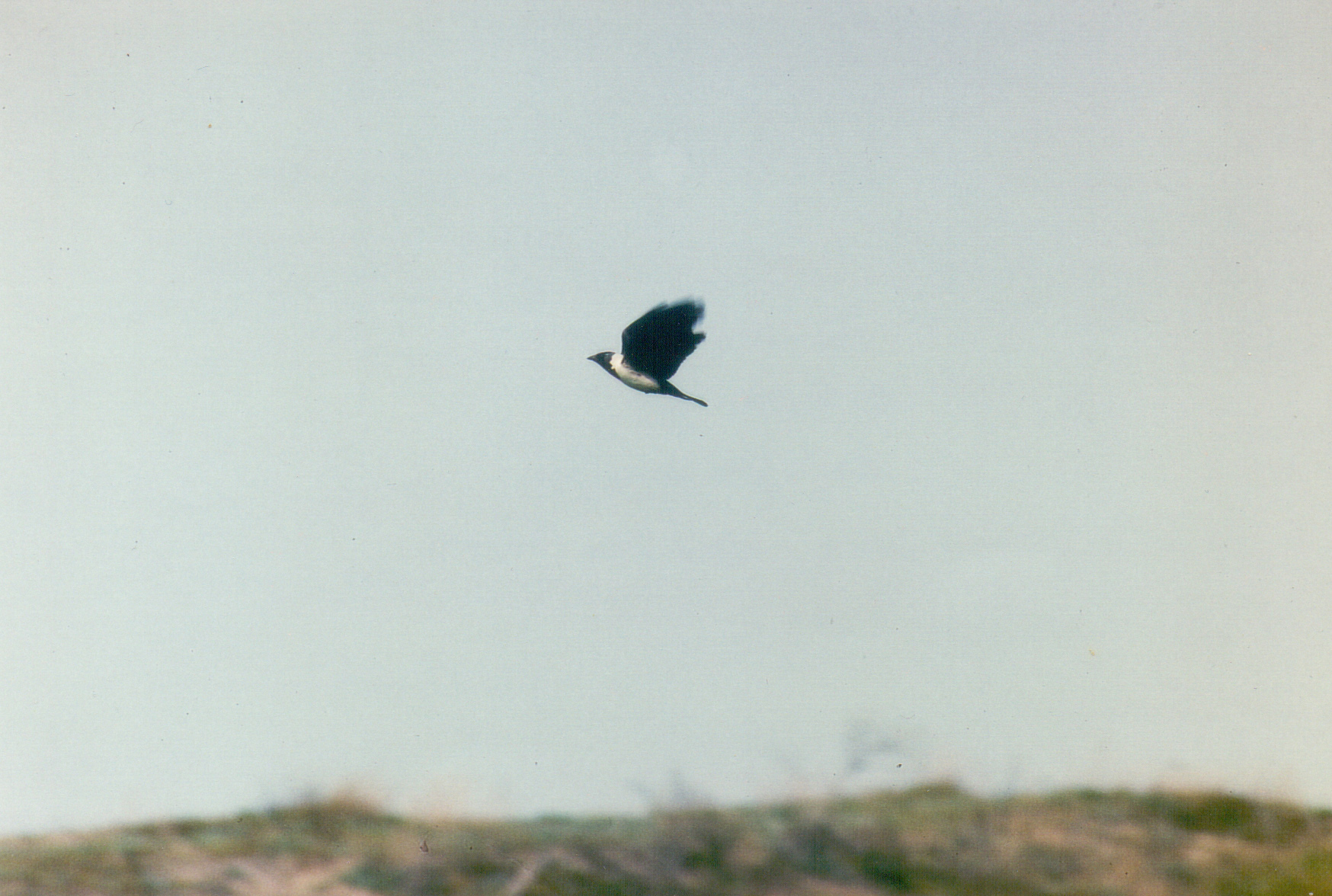 5 May 1995, Katwijk aan Zee ZH; &copy René van Rossum.
---
The Daurian Jackdaw stayed at Katwijk aan Zee till May 6th, then it moved to Den Haag (Zuid-Holland), where it stayed from May 13th till May 15th. Later it became known the Jackdaw was already seen at Hargen (Noord-Holland) on May 1st (cf Dutch Birding 17: 130 & 132, 1995 and Dutch Birding 18: 226-231, 1996). It was the first record for the Netherlands and only the third for Europe!
Do you want to go to the main-index, to the 1995-index or the next species, the Red-headed Bunting?