Great Knot - Calidris tenuirostris
On 19 September 1991 Klaas Eigenhuis discovered a juvenile Great Knot Calidris tenuirostris in the Oostvaardersplassen, a large wetland between Almere and Lelystad. He warned other birders by the pager system (one of the first times the news of a rarity was spread likewise) and in the late afternoon the first birders (including myself) arrived before it flew off. The next days, however, it was seen again and it stayed in the Oostvaardersplassen till 25 September. On 29 September the same bird was rediscovered c 54 km west of the Oostvaardersplassen at the Putten, a small wetland reserve between Camperduin and Petten NH. There it stayed till 6 October.
---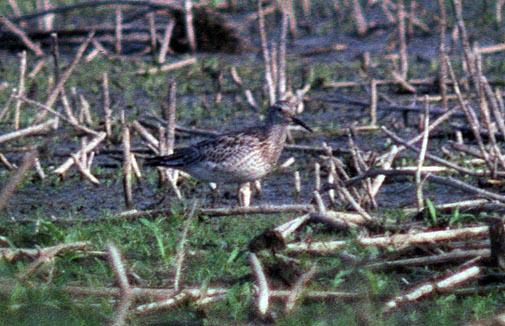 21 September 1991, Oostvaardersdijk Fl; &copy Arnoud van den Berg.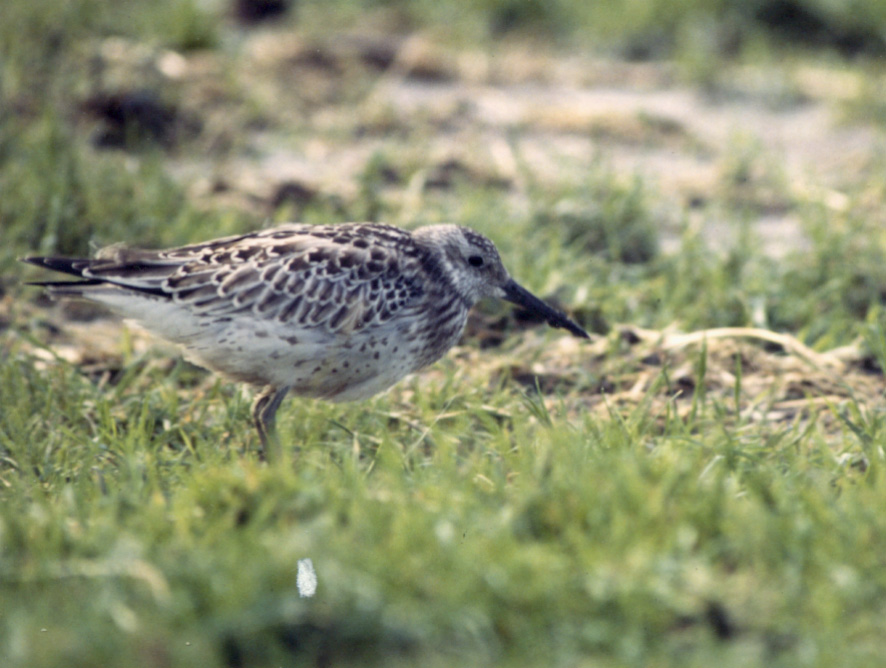 1 October 1991, De Putten, Camperduin NH; &copy Lammert van der Veen.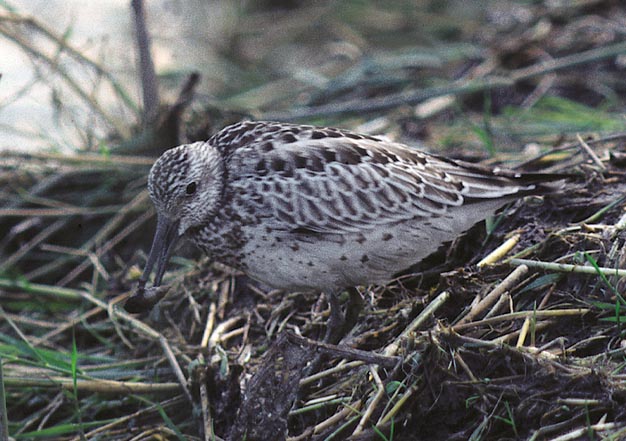 1 October 1991, De Putten, Camperduin NH; &copy Arnoud van den Berg.
---
It was accepted as the first for the Netherlands and at that time the eighth accpeted record for the Western Palearctic. Previous records were on 9 April 1979 in the Ebro Delta, Spain, on 27 October 1980 at Oued Sous, Morocco, on 24 October 1985 at Eilat, Israel,on 1 August 1987 near Rostock, Germany, on 12 September 1987, at Rossholmen, Norway, on 7 October 1987 at Skages Grenen, Denmark and on 15 September 1988, at Scatness, Shetland UK (cf Dutch Birding 14 (4): 126-130, 1992).

Do you want to go to the main-index, the 1991-index or my next new species, the Sandhill Crane?