Lesser Yellowlegs - Tringa flavipes
On 7 October 1991 Aad van der Spek and his son Vincent van der Spek discovered a wader in a small drainage canal near the Flauwersinlaag (a small tidal wetland), in the province of Zeeland. They quickly identified the bird as an adult winter Lesser Yellowlegs Tringa flavipes. They immediately warned other birders and fortunately the bird could be seen till 11 October. I had to come all the way from Schiermonnikoog (one of the northern isles in the Netherlands), but I was able to see it the next day on 8 October 1991.
---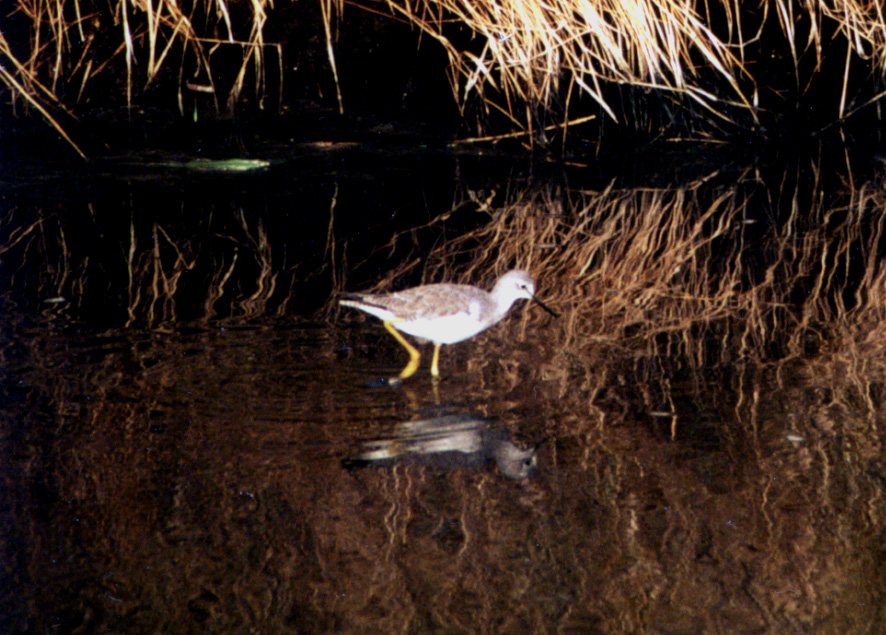 October 1991, Flauwersinlaag Zld; &copy Hans Gebuis.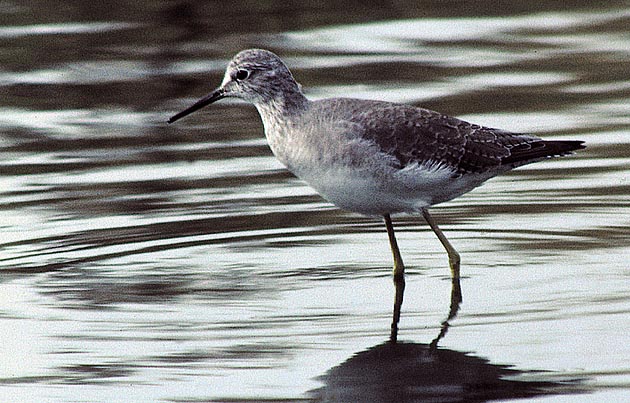 October 1991, Flauwersinlaag Zld; &copy Henk Harmsen.
---
At that time it was the second record for the Netherlands, but later a record from 16 May 1964 was accepted as the first record for the Netherland The second (then first) was discovered only 15 km east of the Flauwersinlaag on 18 November 1979 (cf Dutch Birding 14 (2): 52-54, 1992 and Dutch Birding 11 (1): 1-4, 1989). At time of writing (2014) there are now 32 accepted records in the Netherlands.

Do you want to go to the main-index, the 1991-index or my next new species, the Falcated Duck?