1993
In 1993 I saw only four new species, an average result. In 1993 there were not many good birds. There was only one new species for the Netherlands, a Laughing Gull Larus atricilla at Harderwijk Gld on 25 September till mid-October, but this was only seen and photographed by a single-observer. However, for me there was finally the opportunity to get grip of Sardinian Warbler Sylvia melanocephala (missed the bird before in May 1983) and Buff-breasted Sandpiper Tringytes subruficollis (missed the last twitchable ones in August 1986 and October 1988). Also in 1993 I finally got grips of a nice subspecies, the Red-spotted Bluethroat.
---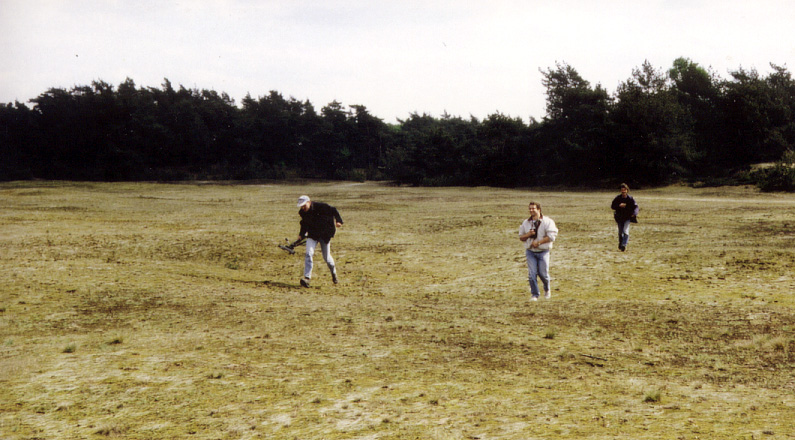 Kootwijkerzand, 5 May 1993, Lammert van der Veen, Paul Bohre, and me (from right to left) running for Tawny Pipit
(photograph by © Hans ter Haar from Lelystad FL).
---
Griffon Vulture
Citrine Wagtail
Sardinian Warbler
Red-spotted Bluethroat
Buff-breasted Sandpiper
---
Do you like to go to the main index or to the next year 1994?