Scandinavia, June-July 1981 (in Dutch).
Turkey, June-July 1985 (in Dutch).
California & Arizona, USA July 1994.
The Philippines (Mindanao, Palawan and Luzon) February 2000.
Montana & Wyoming, USA June 2001.
Mauritius and Rodrigues June 2003.
Guadeloupe and Martinique March 2006.
Tobago and Grenada March-April 2007.
Spanish Imperial Eagle March 2008.
The Cape Verde Islands March 2009.
The Caucasus, Georgia April-May 2010.
Bali and Lombok, Indonesia August 2011.
Luzon, Philippines April 2013.
Dubai, United Arab Emirates 2018.
Varirata NP, Papua New Guinea 2019.
Manus Island, Papua New Guinea 2019.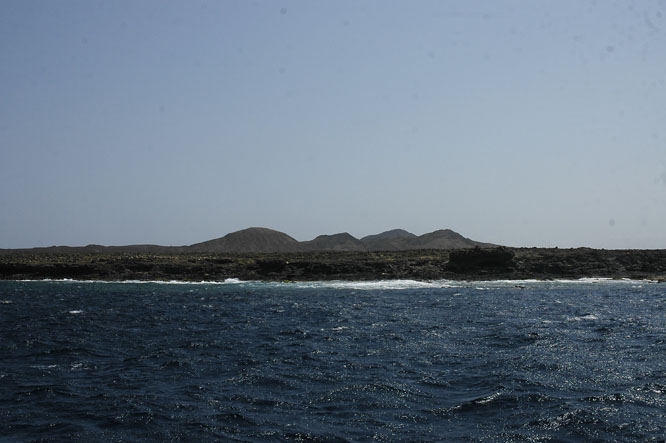 Home of the Razo Lark, Ilhéu de Razo, Cabo Verde, 24 March 2009; © Jan van der Laan.

Go back to the index?